This episode has been sponsored by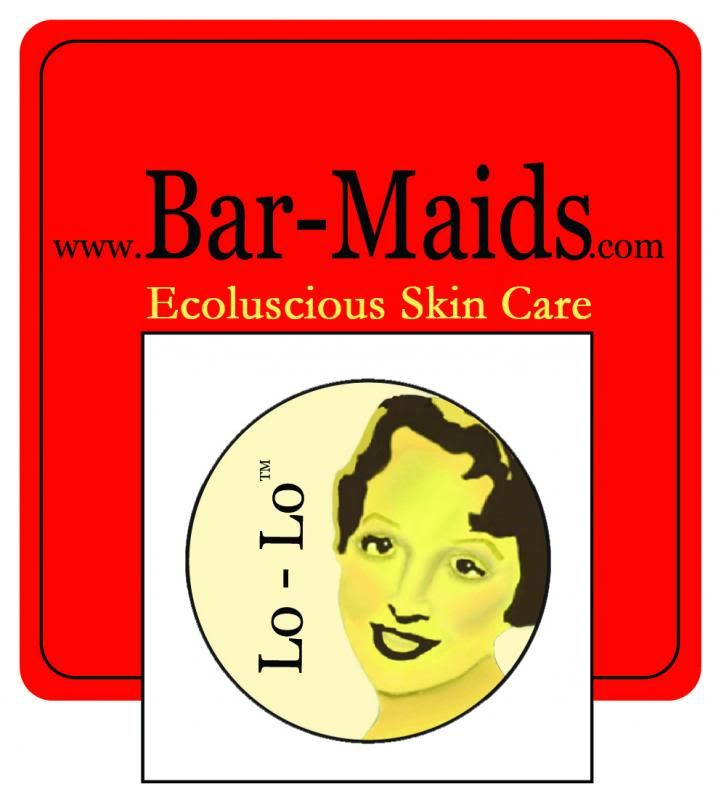 Pits; everyone has them, and they can stink and make your clothes wet. But worse than the odor is the chemicals used on this delicate place. If you have been considering a natural deodorant, consider Bar-Maids Probiotic Deodorant. It is aluminum, paraben, and phthalate free and currently offered in 2 sizes and two scents. Give your pits a breather! You could come out smelling like a rose (geranium) – which, by the way, will be released in January.
Black Trillium Fibres is returning to Stitches West this year with fresh new designs from Sivia Harding & Andrea Mowry, as well as show-exclusive shaded speckles and limited edition kits. We'll dazzle you with a rainbow of gradient mini-skein packs - 60 color choices in all - and a wealth of speckles, solids, and layered colors on our 100g skeins. So come find your fade, color your world and get inspired in booth 746/748! Knitmore listeners get 10% off when they mention "Gigi" at checkout.

Erin.Lane Bags is teaming up with a new group of indie dyers to bring you the 2017 "Sew, You Knit?" club. Receive a brand new box six time throughout the year, stuffed full with a brand new knitting project, including an exclusive Erin.Lane project bag, an exclusive colorway, and a great pattern that is perfect for the Knit-a-longs that accompany every new box.
This year's dyers include: Destination Yarns, Twisted Owl Fiber Studio, Miss Babs, Safronie, and Gynx Yarns. You won't want to miss out on this colorful and exciting club collection. Visit erinlanebags.com today to sign up for your spot in the 2017 "Sew, You Knit?" club.
Let's put our collective best foot forward!
Adapted from traditional Turkish sock techniques and worked in fifteen contrast colors on a neutral background, these whimsical toe-up socks feature increases across the hinge of the foot to add ease and ensure a comfortable fit.
Perfect for drafty houses, dorms, and anyone with perpetually chilly feet, this pattern yields thick and cozy socks with unique style.
$5 from the sale of every Love Still Wins kit will be donated to Lambda Legal Defense, a 501(c)3 non-profit whose mission is to achieve the full recognition of the civil rights of LGBT people, and those living with HIV through impact litigation, education, and public policy work.
Love trying new teas? Treat yourself to a Plum Deluxe tea of the month subscription. For only $10/month, you'll receive a hand blended, all-organic,loose leaf tea thoughtfully chosen for the season. Tea club members also enjoy special benefits like discounts, free shipping on all purchases, and access to a very loving and supporting tea community. A tea subscription also makes a fantastic gift. Visit plum deluxe dot com slash tea to learn more.
On the Needles:
(0:30)
Gigi turned 60 on Saturday the 21st, and we attended the Women's March in San Jose. We saw a lot of pink hats.
Gigi has been knitting preemie hats.
Gigi is working on the
Puerto Montt
by Martina Behm, out of Rohrspatz and Wollmeise. (StrickMich! Club)
Gigi has been working on the
Sidewalk sweater,
from the
Grown collection
, by Kate Oates in Venezia Bulky. She has been working on the sleeves, and is ready to start sleeve decreases. Also, she wanted to check the fit, so she put the sweater on Try it on Tubing, and put it on.
Jasmin finished
a Kitkat hat for herself for the
Women's March on Washington
. out of White Birch Fiber Arts "Goth
Cat
" colorway. (We contacted the organizers of the pink Cat Hat project** for family friendly hashtags, and we got: #craftivism, #CreativeResistance, #HatsForHerstory.)
Jasmin has picked up her #BigBadBergalong Ashburn shawl, and
she is thinking of finishing her
Viajante
as a takealong project.
In Stitches:(17:11)


Gigi wore knitted socks the Quynn hat , and the handspun cowl. The hand spun cowl is becoming a staple wardrobe piece. It has a number of bright colors with a black background, so it is very versatile. She thinks she should spin some more fiber for cowls. She also wore the Knitmore cowl, 2016 socks, and Jasmin's Bifrost. Jasmin mentions Ply magazine and the article on singles yarn.
Jasmin wore her 3 color cashmere cowl, cat hat, Bifrost scarf
Events:(23:46)


The Meet and Greet will be at noon on Saturday in the Erin Lane Booth.
We attended TNNA, a craft show for vendors, and it was marvelous, educational, and exciting.
Contest:(31:28)
The Do Some Good Contest, and the Grinchalong are closed for this year,
#OperationSockDrawer and #ProjectSweaterChest are back!
--------------------------------------------------------------------------------------------------------------------------
Parameters for participating in the #operationsockdrawer contest:
Participants: post a picture to the ravelry forum, or to instagram with the #operationsockdrawer, have your ravelry name on your instagram profile. Feel free to double dip your projects.
Projects will be judged on originality and general delightfulness.
------------------------------------------------------------------------------------------------------------------------ #projectsweaterchest. This is the sweater equivalent of #operationsockdrawer. We want to encourage you to knit yourself a chest full of sweaters. This contest also has been inspired by Susan B. Anderson and her fast forward video of her top 10 sweaters.

--------------------------------------------------------------------------------------------------------------------------
We have lots of great prizes to give away. Feel free to double dip with any other KAL.
#elizalong also applies to this contest, since Elizabeth Doherty's sweaters are polished and functional, and excellent for everyday wear.

-------------------------------------------------------------------------------------
-------------------------------------
Mother Knows Best:(36:02
)
This week we answer a question about steeking and converting a cardigan to a one piece construction.
When Knitting Attacks:(47:57)
Gigi
ripped back the bind off and wing that she had knitted to make
the
Puerto Montt
larger.
Also, she split a a stitch a few rows down. She had to drop it down a number of rows and ladder up
Review:(51:47)
And Sew On:(1:07:03)
Gigi has been working on the Grinch bags.