Listen here:
This weeks episode is sponsored by
:
If you were one of the lucky 100 people to score a House Special Knitmore Girls Subscription Box from Bar-Maids - heads up! For a limited time, you can download a free digital copy of the Fractual Danger pattern designed by Martina Behm that was included in the box. Contact Bar-Maids to request your digital download and they will provide you with a custom code and link for a direct download. The code is good only until December 31, 2015 and only one code will be provided to each subscriber. Write Bar-Maids at: lo-lo@bar-maids.com or call them at 360.573.6033. PS. There are a few Awesomeness Boxes available. If you haven't snagged one, do so before they are gone!
Erin Lane took the plunge and has left Etsy. If you are looking for your favorite organizational goodies, you need to stop by the ALL NEW Erin.Lane Bags.com. The new site is loaded with great features. You can "invest in Hank's Bank" to earn rewards towards great discount codes, you can refer friends to help spread the word, and you can find out where to find Erin.Lane next (Stitches Midwest August 6-9). Basically, all the amazing things you want, all in one place! Come on down and meet Hank; he's dying to help you get organized.
Purlescence Yarns is the Bay Area's destination yarn shop. From the best in spinning and weaving equipment to luxurious yarns and fibers, we have what you need to make your fibery dreams a reality. We're always happy to provide mail order service for Knitmore Girls listeners. Call us today, it'll be on its way!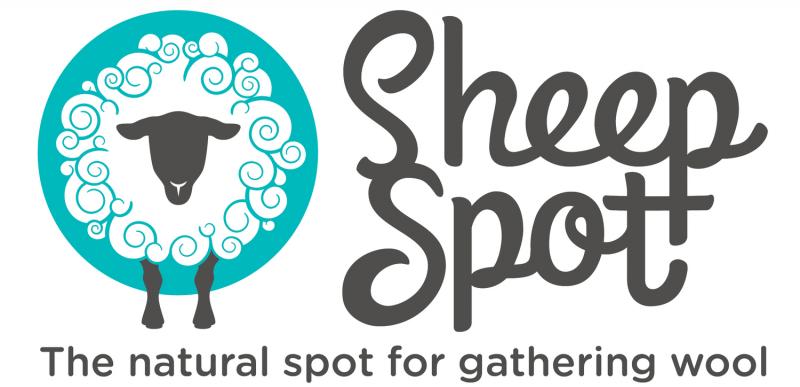 Sheepspot is a different kind of yarn and fiber company. Every breed-specific yarn and fiber we sell comes from ethically-raised sheep, and most of our yarns and fibers are sustainably grown and processed in right here in North America.
Check us out at sheepspot.com to learn more, and don't forget to sign up for the newsletter and get a free six-part e-course on choosing and using breed-specific yarns. Sheepspot: for those craving sustainable stash from happy sheep!
On the Needles: (:32)
Gigi finished knitting her
Fractal Danger
. Jasmin has been working on her
Viajante
. Gigi finished a preemie hat, and a sock, and a preemie hat that originally was intended to be a sock.
Jasmin is working on the
Playful Stripes for Beanzilla
.
We mention
Galina Khmeleva
. Gigi enjoys knitting the
Geek socks.
Jasmin did sweater surgery on
Genevieve's new Playful Stripes
. She loves knitting with
Regia 6-ply yarn
. We talk about
Oxiclean
and the sweater fiasco.
Gigi has discovered the Black Hole of knitting in her
Viajante
.
Events:(15:37)
- May 22 to August 14:
Stash Dash (invented by the Knit Girllls)
- July 21 to Sept 21: Summer of Lace and Beads
- October 15-18:
Pacific International Quilt Fest
Contest:(16:50)
The new prize is: a skein of Lisa Souza
Hardtwist Petite
base in the
Flahridduh
colorway
Parameters for participating in the #operationsockdrawer contest:
Participants: post a picture to the ravelry forum, or to instagram with the #operationsockdrawer, have your ravelry name on your instagram profile. Feel free to double dip your projects.
Projects will be judged on originality and general delightfulness.
Mother Knows Best:(18:29)
This weeks advice is: Clean as you go!
Jasmin mentions the
Yarns at Yin Hoo
podcast, hosted by
Sarapomegranate
, and
The Splendid Table podcast.
When Knitting Attacks:(23:47)
Gigi lost spectacularly at Yarn Chicken. Then the
Selvedges cardigan
from
Knit Wear Magazine #1
, got her.
Jasmin explains the sweater surgery on the
Playful Stripes cardigan for Genevieve
.
Review:(36:57)
This week we review
The Practical Spinners Guide
: Rare Luxurious Fibers, by Judith MacKenzie
Straw Into Gold:(49:41)
Jasmin won her Tour de Fleece.
Gigi loves her
Schacht Matchless
. She just discovered the joys of smaller pulleys two days before the end of the tour. Also, Jasmin kindly provided her with a high speed bobbin. Now Gigi can spin 25g per hour.
And Sew On:(54:45)
Gigi sewed seams on her muslin for a
Sew Many Dresses, Sew Little Time.
She will need fitting help from Jasmin before the next step.
She pinned the skirt to the bodice for the turquoise dress for Genevieve, that she started for her last summer.
Sam suggested doing a sketch on graph paper for figuring out how to set up furniture. Gigi found some pattern paper with one inch square increments for drawing her sewing room plans.