This episode has been sponsored by: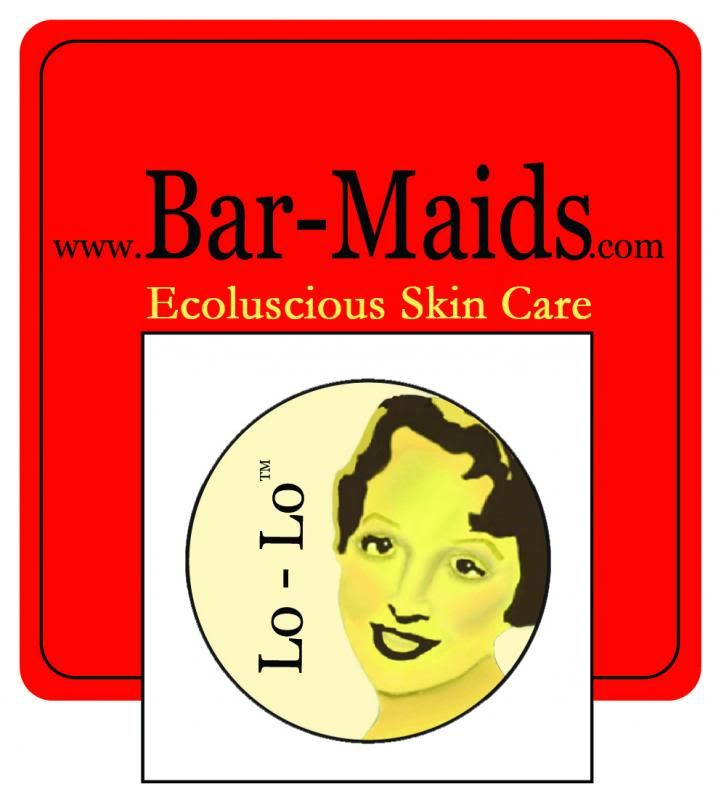 Pits; everyone has them, and they can stink and make your clothes wet. But worse than the odor is the chemicals used on this delicate place. If you have been considering a natural deodorant, consider Bar-Maids Probiotic Deodorant. It is aluminum, paraben, and phthalate free and currently offered in 2 sizes and two scents. Give your pits a breather! You could come out smelling like a rose (geranium) – which, by the way, will be released in January.

Erin.Lane Bags is teaming up with a new group of indie dyers to bring you the 2017 "Sew, You Knit?" club. Receive a brand new box six time throughout the year, stuffed full with a brand new knitting project, including an exclusive Erin.Lane project bag, an exclusive colorway, and a great pattern that is perfect for the Knit-a-longs that accompany every new box.
This year's dyers include: Destination Yarns, Twisted Owl Fiber Studio, Miss Babs, Safronie, and Gynx Yarns. You won't want to miss out on this colorful and exciting club collection. Visit erinlanebags.com today to sign up for your spot in the 2017 "Sew, You Knit?" club.
Let's put our collective best foot forward!
Adapted from traditional Turkish sock techniques and worked in fifteen contrast colors on a neutral background, these whimsical toe-up socks feature increases across the hinge of the foot to add ease and ensure a comfortable fit.
Perfect for drafty houses, dorms, and anyone with perpetually chilly feet, this pattern yields thick and cozy socks with unique style.
$5 from the sale of every Love Still Wins kit will be donated to Lambda Legal Defense, a 501(c)3 non-profit whose mission is to achieve the full recognition of the civil rights of LGBT people, and those living with HIV through impact litigation, education, and public policy work.
Love trying new teas? Treat yourself to a Plum Deluxe tea of the month subscription. For only $10/month, you'll receive a hand blended, all-organic,loose leaf tea thoughtfully chosen for the season. Tea club members also enjoy special benefits like discounts, free shipping on all purchases, and access to a very loving and supporting tea community. A tea subscription also makes a fantastic gift. Visit plum deluxe dot com slash tea to learn more.
Gigi finished Smooth Operator Socks out of
White Birch Fiberarts
"Little Birdie colorway". $10 of the sale of each skein of this color will be donated to the ACLU, and $10 will go to Planned Parenthood. Also, the leftover yarn has been knit into preemie hats and the last bits have turned into pompoms.
Jasmin mentions
Sock Architecture
by Lara Neel for figuring out how to get just the right fit.
She also thanks
Cat Bordhi
for all her sock knowledge.

Gigi is working on sidewalk sweater,
Grown collection
, by Kate Oates in Venezia Bulky.
Also, Gigi finished another
Quynn hat
, and a all the leftover yarn from a pair of socks into preemie hats, and still had leftovers for pompoms, and made lots of itty bitty pompoms. Genevieve helped.We use the
Clover Pompom Maker.
Boston Jen
is emotionally supporting this endeavor.
Gigi wore knitted socks, a hat, the handspun cowl, and the Knitmore cowl. Looked at closet to pick a sweater, they are bright.
Events:(29:25)



We will be attending TNNA

2017

at the San Jose Convention Center
January 21-23, and Stitches West 2017, February 23-26, at the Santa Clara Convention Center.
Contest:(31:04)
#OperationSockDrawer and #ProjectSweaterChest are put on hold for the time being
--------------------------------------------------------------------------------------------------------------------------------

The Do Some Good contest started Friday after Thanksgiving.
The object of Do Some Good is to do something positive on a local, national or global level. Something that benefits more than your immediate family and friends. This year we will try and focus on supporting social justice organizations.

--------------------------------------------------------------------------------------------------------------------------------
The Grinch-Along started December 1st, and this is an instagram and ravelry thread contest. For this contest, work on anything that brings you joy and is not 2016 holiday gift knitting. We have amazing prizes, and bags made by us from this pinterest tutorial.
 
Entries will be judged on originality and general delightfulness. And obviously, Grinchiness.

-------------------------------------------------------------------------------------
---------------------------------------------
Mother Knows Best:
(34:26)
Stick with it and it'll click. (Learning to read your knitting - reading crochet stitches)
When Knitting Attacks:(41:19)
Gigi wanted to work on
Sidewalk sweater

.
She needs to add stitches to accommodate back 40. She will need to try it on and figure out where to start. She mentions
Try it on Tubing
.
Opus the octopus.
Gigi needs to attach eyelids before knitting more, so she can start stuffing the head.

Review:(45:28)
Gigi has been sewing some more seams on Grinch bags.