Listen here:
This week's episode is sponsored by:

Want a great deal on a great yarn? Check out our Calder special! We got a deal on giant, 10 ounce skeins of this wonderful sportweight SuperWash merino, and we are passing that deal on to you. Just one skein will make a child size sweater or baby blanket. Two to three for an adult. This special us only available until these skeins are gone, so hop on over to Abstractfiber.com and grab some up for yourself!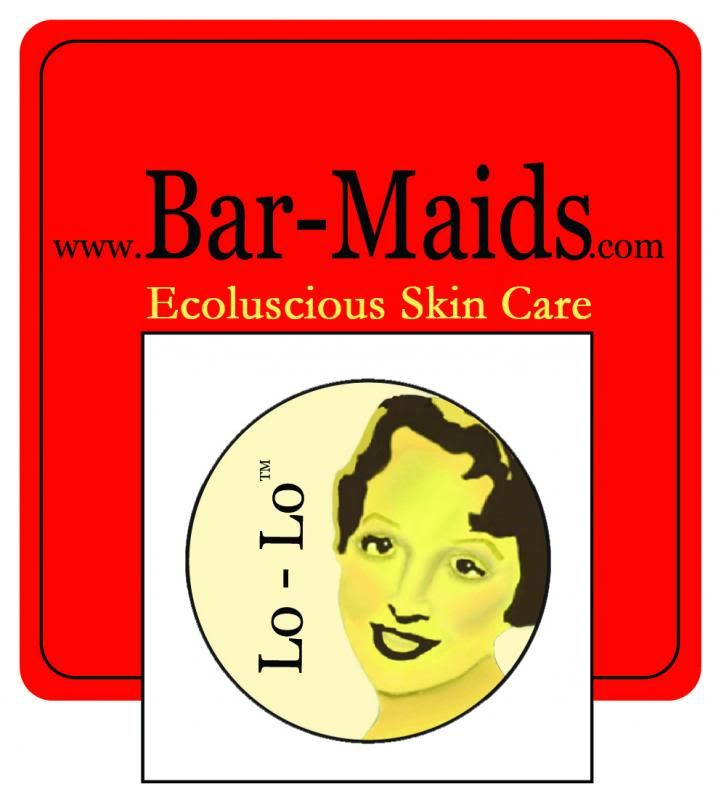 Are you a Smasher or a Popper?People tell us the most amazing. Jaw-dropping amazing personal things, and really helpful things - about all the time. After many years of listening we can share that unofficially/officially, our customers fall into two categories. DIY Smashers and Poppers. Huh? Well, as you know, Lo-Lo Bars and To-Go Bars come in little round delicious smelling solid disks that pop out of the can. If you pop the bar out of the can, you're a popper. But, if when the bar arrives, you dive right into smashing that bar into the can - well, you're a DIY Smasher. Either way works because all that really matters is that it works for you. There is one side note. If you have ever left your bar in a very warm place and found that the disk is more of a suave, you are a smasher by default. The product is still good to use. Smash or Pop away - we want you to have it your way! So, are you a Smasher or a Popper?

Purlescence Yarns is the Bay Area's destination yarn shop. From the best in spinning and weaving equipment to luxurious yarns and fibers, we have what you need to make your fibery dreams a reality. We're always happy to provide mail order service for Knitmore Girls listeners. Call us today, it'll be on its way!

Known for its sophisticated yet easy-to-use interfaces, Squarespace's do-it-yourself tools allow creative professionals, businesses, bloggers, and web developers to quickly and easily create and maintain professional looking, high-quality websites. When you decide to sign up for Squarespace, make sure to use the offer code KNITMORE to get 10% off your first purchase and show your support for our podcast!
On The Needles:
(0:34)
Gigi has been working on the
Dr Watson sweater
out of
Cascade Ecological Wool
. Jasmin has been making progress on the Chocolate Rainbow sock from
FabFunkyFibre
(#operationsockdrawer).
Gigi is knitting
Neon Now
Socks from Webs.
Jasmin is working on the
Colorblock
pullover by
Karen Borrel
out of
Malabrigo Rios
from
Uncommon Threads in Los Altos, CA.
Gigi has started the
Water's Edge
cardigan from Coastal Knits LINK #matchymatchyKAL, out of
Abstract Fiber Rothko
. Genevieve will get the
Mini Water's Edge
out of Abstract Fiber
Calder
.
Jasmin has been working on the
Hitchhiker
#behmalong out of
Abstract Fiber
Supersock #Behmalong and the new pattern by Martina Behm,
Tubularity
.
She mentions labels for Knit-Alongs from
Sterling Name Tapes
: Information for getting labels:
- Donate $1.50 for postage and envelope through Paypal button (in sidebar)
- PM Jasmin (cuteknitter) via Ravelry, and let her know how many sweater and shawl labels you want
- Include your Paypal email address in your PM
- International: PM Jasmin on Ravelry for cost of shipping
Events:
(9:14)
June 7th, Fleeces, Food and Fun, at
the Retzlaff Winery
We attended the classes taught by the wonderful Franklin Habit.
On the way we listened to
Fluffy Fibers Podcast
Just Another Bay Area Knitter (JABAK)
Knitting Pipeline
A Playful Day
Geeky Girls Knit
Yarngasm
We took Franklin Habit's Photographing Fiber class, had a wonderful time and learned a lot about light, composition and DIY's for expensive equipment.
Jasmin mentions
Boston Jen
, and
Rick Mondragon
.
Phenomenal food at the
Actual Cafe
next to
A Verb For Keeping Warm
,
Zachary's Pizza
, and cupcakes from
James and the Giant Cupcake
.
Sunday's class was History and Technique of Lace Knitting. Phenomenal. Jasmin mentions our interviews with
Nancy Bush
and
Galina
.
Franklin's calendar
for prospective students.
In Stitches:
(26:19)
Gigi wore her
Katarina
Jacket, her
Cassidy
, and her
Frost Flower shaw
l.
Genevieve has been wearing her
Tangaroo
Sweater a lot
Jasmin wore the yellow beaded
Citron
, her Touch Me scarf ( pre-ravelry, no pics), her
SPAKAL
sweater, and her Seeded Rib hat (pre-ravelry, no pics). We love looking at the
In Stitches thread
in the forum and need to have this on Everlapse.
Mother Knows Best:
(29:24)
This week we answer a question out of the "
What do you want to hear about?" thread
about using variegated yarn. We mention
Stephen West,
Martina Behm
, and
Mary Scott Huff
.
Stripe Study
,
Color Affection
.
Lisa Souza and Brenda Patipa
's patterns.
Lucy Neatby
.
When Knitting Attacks:
(35:16)
Jasmin was attacked by the
Colorblock
pullover by
Karen Borrel
. She is very happy with the life preserver feature on Ravelry. She mentions
Try It On Tubing
. Gigi was attacked by her
Water's Edge
.
We were both attacked by Franklin's Tree of Life lace pattern.
Review:
(42:21)
This week we review:
Woven Scarves
by Jane Patrick and Stephanie Flynn Sokolov
Jasmin mentions
The Weaver's Idea Book
by Jane Patrick and the Cricket Loom LINKS
We read about
Fringe Twister
.
We mention
Outlander
Staw Into Gold:
(51:32)
Gigi has been doing homework for her Spin U class at Purlescence, and spinning lace weight at 40+wpi. She mentions the
Jacey Boggs art yarn video
Jasmin has been spinning on her Mini Spinner, getting ready for the SPAKAL.
And Sew On:
( 56:06)
Gigi has been working on the Savvy Dress for SavvyGirl Melanie, and is thrilled with the technique for sewing lined sleeves.
Jasmin is working on inserting a zipper into a dress for Genevieve.