Listen here:
This week's episode is sponsored by: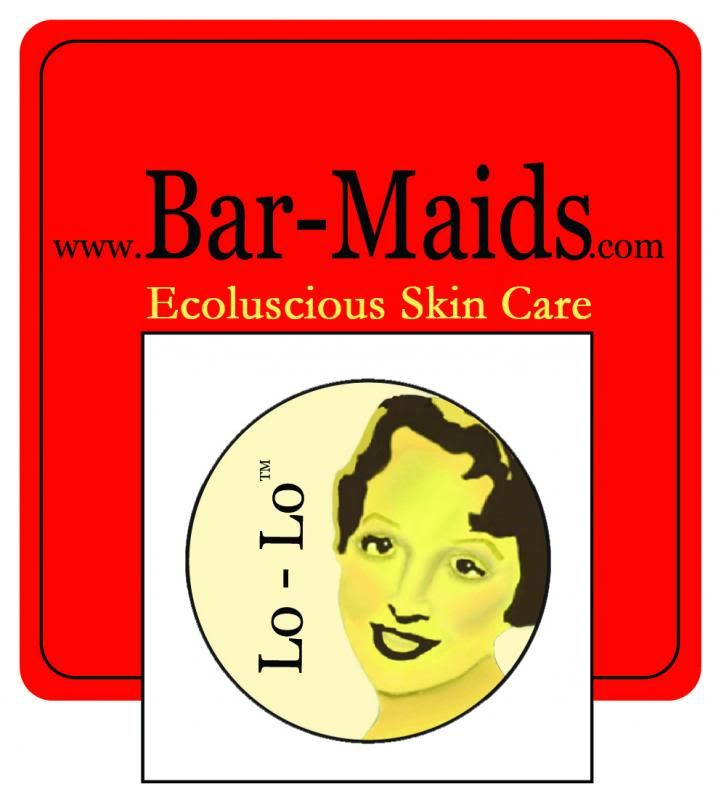 Are you a Smasher or a Popper?People tell us the most Jaw-dropping amazing personal things, and really helpful things - about all the time. After many years of listening we can share that unofficially/officially, our customers fall into two categories. DIY Smashers and Poppers. Huh? Well, as you know, Lo-Lo Bars and To-Go Bars come in little round delicious smelling solid disks that pop out of the can. If you pop the bar out of the can, you're a popper. But, if when the bar arrives, you dive right into smashing that bar into the can - well, you're a DIY Smasher. Either way works because all that really matters is that it works for you. There is one side note. If you have ever left your bar in a very warm place and found that the disk is more of a suave, you are a smasher by default. The product is still good to use. Smash or Pop away - we want you to have it your way! So, are you a Smasher or a Popper?
Visit the new Nimblestix marketplace. Buy and sell fleece, dyed fiber, yarn and accessories, as well as your patterns. No listing fees and we have the lowest rates around. Shoppers will love that their purchases go straight into their Nimblestix stash! Vendors, get special deals on site advertising if you open your shop soon!
Nimblestix- from fleece to finished object. Be Nimbler!

Purlescence Yarns is the Bay Area's destination yarn shop. From the best in spinning and weaving equipment to luxurious yarns and fibers, we have what you need to make your fibery dreams a reality. We're always happy to provide mail order service for Knitmore Girls listeners. Call us today, it'll be on its way!
On The Needles:
(0:32)
Gigi has moved to the sleeves of the
Dr Watson sweater
out of
Cascade Ecological Wool
.
Jasmin is organizing her knitting in
canvas boxes from the Container Store
. She has been working on the Chocolate Brown Rainbow socks
from FabFunkyFibre
(#operationsockdrawer). What are your shades of crazy?
Gigi has 3 more toes to knit on the
Neon Now
socks from Webs.
Jasmin is working on the
Colorblock
pullover by
Karen Borrel
out of
Malabrigo Rios.
She mentions
Tess Yarns
and
Miss Babs
.
Gigi is working on the
Water's Edge
for the #matchymatchyKAL out of
Abstract Fiber's Rothko
, and mentioned the lovely buttons by
Michael and Sheila Ernst
.
Jasmin mentions the
Geeky Girls Knit
videocast, and the
Knit Girllls Videocast
. She also has been working on the
Hitchhiker
for the #behmalong out of
Abstract Fiber
Supersock.
Keep adding your photos to the
Everlapse stream
.
She mentions labels for Knitmore-Alongs from
Sterling Name Tapes
: Information for getting labels:
- Donate $1.50 for postage and envelope through Paypal button (in sidebar)
- PM Jasmin (cuteknitter) via Ravelry, and let her know how many sweater and shawl labels you want, and put "labels" in the subject line
- Include your Paypal email address in your PM
- International: PM Jasmin on Ravelry for cost of shipping
Put a picture of your sewn in labels in the
"labels" thread
.
Events:
(17:21)
June 7th, Fleeces, Food and Fun, at
the Retzlaff Winery
In Stitches:
(18:31)
Gigi wore a previously loved cardigan.
Jasmin wore her
Carli
, the
Eadon
, and the
Mondo Cable Cardi.
Genevieve loves wearing her
Tangaroo
sweater
Add your pictures to the Everlapse clip!
Mother Knows Best:
(23:39)
This week we talk about vetting charities. She mentions Leslie of the
Knit Girlls vidcast.
She mentions the
Red Scarf Project
,
Save the Children
.
When Knitting Attacks:
(29:08)
Gigi has been attacked by her
Water's Edge
. Also, she was mauled by her last skein of
Cascade Ecological Wool.
Jasmin mentions
Lucy Neatby
.
Purloined:
(35:26)
This week we are purloining Shenanigans from
The Fat Squirrel Speaks
. Jasmin mentions
Like Water For Chocolate
. Jasmin mentions the
Monterey Bay Aquarium
, and the
Seattle Aquarium.
Franklin Habit's photography class is praised.
Franklin's calendar
Review:
(40:33)
This week we review
Journey
, by Jane Richmond and Shannon Cook
Straw Into Gold:
(48:55)
Gigi has been spinning some long wool and some silk. She remembers watching the
Sit and Spin DVD by J.C.Boggs.
Gigi mentions the lovely orifice hook from
Michael and Sheila Ernst
. . Jasmin talks about a silver orifice hook from
Celtic Swan Forge
.
She mentions
Leslie Wind
cable needles. She mentions
Romi Hill orifice hooks
, and the ones by
Schacht.
Jasmin had been trying to spin up the last of her Merino Border Leicester fleece. We announce that we will announce the next SPAKAL sweaters in our next episode.