Listen here:
This week's episode is sponsored by:

Abstract Fiber's got a new luxe club! May through August, we'll send you one or two skeins of luxury yarns. Sock to lace weights, some in new colors, and some new yarns. Don't you deserve a special treat every month?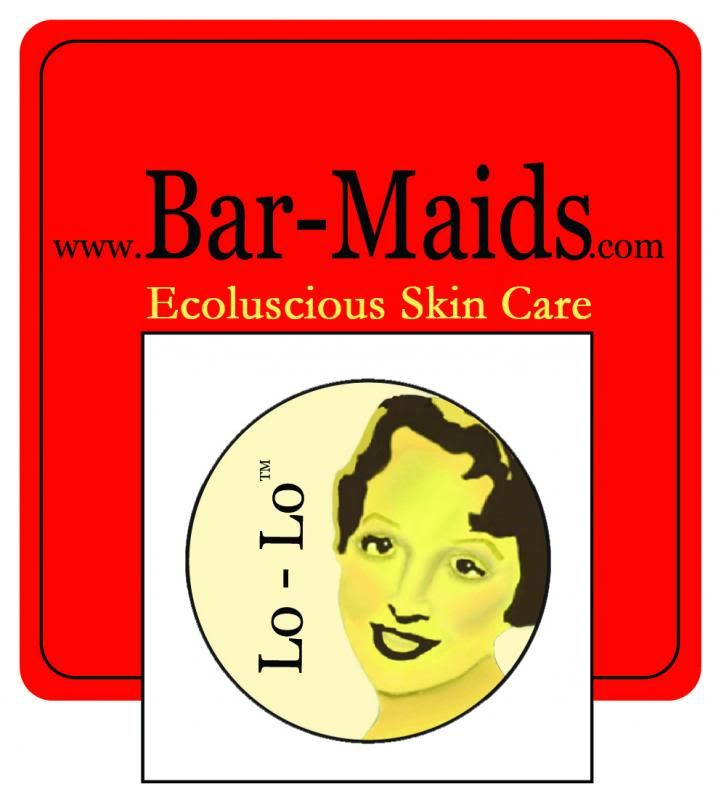 Are you a Smasher or a Popper?People tell us the most Jaw-dropping amazing personal things, and really helpful things - about all the time. After many years of listening we can share that unofficially/officially, our customers fall into two categories. DIY Smashers and Poppers. Huh? Well, as you know, Lo-Lo Bars and To-Go Bars come in little round delicious smelling solid disks that pop out of the can. If you pop the bar out of the can, you're a popper. But, if when the bar arrives, you dive right into smashing that bar into the can - well, you're a DIY Smasher. Either way works because all that really matters is that it works for you. There is one side note. If you have ever left your bar in a very warm place and found that the disk is more of a suave, you are a smasher by default. The product is still good to use. Smash or Pop away - we want you to have it your way! So, are you a Smasher or a Popper?

Purlescence Yarns is the Bay Area's destination yarn shop. From the best in spinning and weaving equipment to luxurious yarns and fibers, we have what you need to make your fibery dreams a reality. We're always happy to provide mail order service for Knitmore Girls listeners. Call us today, it'll be on its way!

Known for its sophisticated yet easy-to-use interfaces, Squarespace's do-it-yourself tools allow creative professionals, businesses, bloggers, and web developers to quickly and easily create and maintain professional looking, high-quality websites. When you decide to sign up for Squarespace, make sure to use the offer code KNITMORE to get 10% off your first purchase and show your support for our podcast!
On The Needles:
(0:35)
Gigi is working on the sleeves of the
Water's Edge
for the #matchymatchyKAL out of
Abstract Fiber's Rothko
. Jasmin is working on the
Hitchhiker
by Martina Behm #behmalong, out of Supersock by Abstract Fiber.
We mention the
Colonel Henley
sweater. Jasmin would like to crowd source information about sock knitting machines, as well as finding well made, polished looking twin sets. We mention the
Twin Set Design podcast
.
German compound noun: Effekthäufung.
We talk about the #Behmalong,
Mostly Warmness
wristers and the
Hitchhiker
. Gigi is working on the sleeves of the
Dr Watson sweater
out of
Cascade Ecological Wool
.
Jasmin is finishing the
Colorblock
pullover by
Karen Borrel
out of
Malabrigo Rios
, and will note modifications for easier fininshing in her project notes.
#operationsockdrawer: Gigi is making tube socks for Genevieve out of leftover
Fluoromania, and
leftover
Loops and Threads
.
Events:
(16:07)
- June 7th, Fleeces, Food and Fun, at
the Retzlaff Winery.
- June 14th- June 22nd: International Knit In Public
Day
Week
Gigi had declared #MendingMonday and #FinishingFriday. Temporarily the two days will be trading places.
In Stitches:
(18:30)
Gigi has been wearing her
Merope
repeatedly. Genevieve has been wearing her
Tangaroo
sweater.
Jasmin has been wearing her
Carli
with a
Romi Hill shawl pin.
She wore her
Mondo Cable cardi
and her tunic from
The Yarn Girls' Guide to Simple Knits
, and she wore her
Ribbi Cardi
.
We gush about how versatile the
Ribbi Cardi
is, and think it should be an alternative candidate for the SPAKAL 2014
Mother Knows Best:
(22:15)
This week we answer a question out of the "
What do you want to hear about?" thread
about pilling, pill prevention and eliminating pills.
Jasmin mentions Greenland yarn.
When Knitting Attacks:
(29:08)
Gigi was attacked by the sleeve of her Water's Edge. Jasmin has been dreaming about the
Sprig Sweater
, (mislabeled Sprout sweater by Jasmin) out of
Botanical Knits 2
Purloined:
(32:49)
This week we are purloining Favorite Things from the
Knit Girllls
videocast and we are also purloining the
Tubularity
as part of our #Behmalong! We will both use gradient kits from
Cephalopod Yarns
. Jasmin promised a link to Martina Behm's website:
Strick Mich!
Review:
(37:47)
This week we review
The Art of Seamless Knitting
, by Simona Merchant-Dest and Faina Goberstein
Jasmin mentions
Little Red in the City
.
Straw Into Gold:
(50:57)
Gigi has finished her Spin U class, and is enjoying spinning carbonized cotton with a long draw.
We are officially launching the SPAKAL 2014 during the Tour de Fleece.We mention the two options, the
Flax
pullover and the
Harvest
cardigan from the
Simple Collection
by
Tin Can Knits
.
Gigi also wants to spin for a Ribbi cardi.
And Sew On :
(52:38)
Gigi is working on the Nemesis dress for
Savvy Girl Melanie
. She is searching for the
Prym Tailors Awl
. She talks about easing in a sleeve, and different methods she has come across on the internet.