Listen here:
This week's episode is sponsored by:
Those of you familiar with Akerworks™ products may already know Akerworks™ bobbins were designed by an engineer and an architect to make spinning enjoyable and relaxing. You also may know that you can choose among twenty colors and six styles for the 3D-printed whorls—or that the bobbins break down for easy travel and storage. But… did you know that Akerworks™ bobbins hold more fiber, for most styles, than the related manufacturer's bobbin? Akerworks™: We like making things.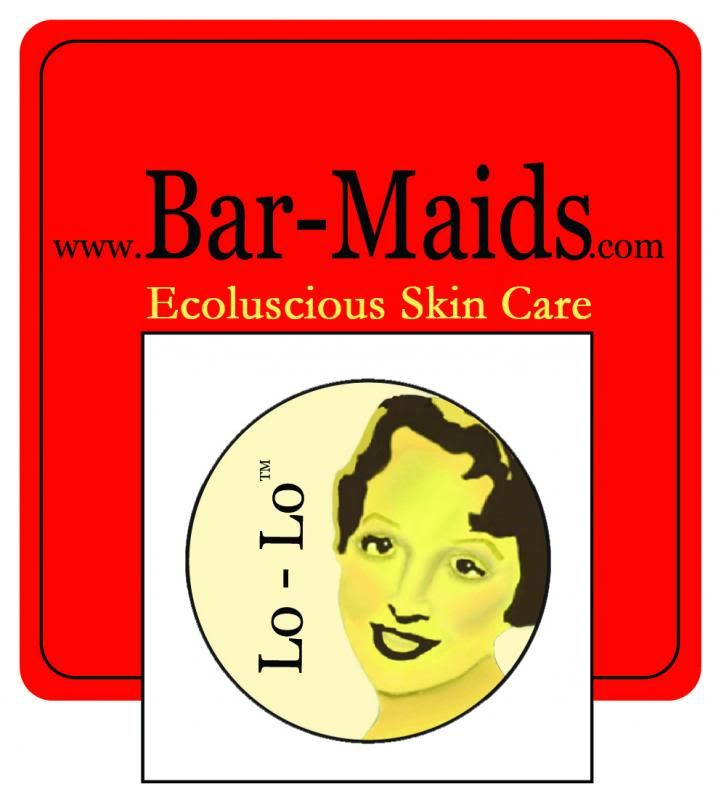 No matter what you need, the barmaids have you covered from head to toe. Face pudding to keep you smiling, Lolo lips keep them kissable, probiotic deodorant for keeping you fresh as a rose, oh for feet's sake to keep your feet soft and sandal ready, and the Lolo body bar for everything in between. You can find all this - and more! at bar-maids.com

Every hobby needs organization, every project needs a place. Erin.Lane bags helps you turn your fiber pasttime into neat and organized endeavor. Our project bags, totes, and needle and notions organizers are everything you need to keep your fiber arts from fraying.
Named for the Three Fates and the Three Graces in Greek Mythology, Infinite Twist Fates and Graces are three-packs of cake-dyed gradient yarns. They are sisters (from the same dye lot), but not triplets. Each cake is 200 yards long, and knits up into five unique stripes. Variegated, speckled, or semi-solid, each stripe brings something new to your needles. To showcase these gorgeous gradients, Infinite Twist has worked up an easy Bias Scarf Kit featuring Fates and Graces. If you can k2tog and m1, you can knit this scarf! Perfect for purse- or travel-knitting, and available in the Infinite Twist shop.

Love gradients? Everyone at Knitcircus loves them so much we keep creating new colors! Choose long-striping gradients for shawls and Gradient Matching Socks Sets for perfectly paired socks. The luxury hand-dyes come in sizes from 50g to 300g, so you'll always have just the right amount for your project. Every cake is made with one continuous yarn; no knots or ends to weave in; just cast on and go. All Knitcircus yarns are dyed with love in Wisconsin by women who love to knit.




On the Needles:(0:35)


Gigi finished the

Chai Latte sock

s

and started the Instant Coffee socks by C.C. Almon.
Jasmin is nearly done with the hand finishing on the

Gone Astray

cardigan for Genevieve. Julia Farwell-Clay has a special discount for this pattern for Knitmore listeners (on Jasmin's project page). She is using

Clothing Labels by Sterling

. She also mentions Rex's

Welcome to the Flock Cardigan. There are jumping sheep buttons and laying down sheep.

There are enabley deals on Jasmin's project pages.

Gigi mentions Paula from the

Knitting Pipeline.

Jasmin mentions plastic shanks for buttons.


Gigi finished more Kit Kat (kitten?) preemie hat. She decided to make crochet flowers for the embellishment of last weeks preemie hats that were inspired by

60 Quick Knits for Kids

.




Gigi is working on the Sidewalk sweater. There are enabley deals on Jasmin's project pages.




In Stitches:(20:38)






Events:(26:42)

Stash Dash starts May 26. This is hosted by

the Knit Girllls.

Please go vote for your Stash Dash changes!

Spinning at the Retzlaff Winery: Saturday, June 3rd.

Monterey Wool Auction: Still TBD




Contest:(32:07)




#OperationSockDrawer and #ProjectSweaterChest!

--------------------------------------------------------------------------------------------------------------------------------

Parameters for participating in the #operationsockdrawer contest:

Participants: post a picture to the ravelry forum, or to instagram with the #operationsockdrawer, have your ravelry name on your instagram profile. Feel free to double dip your projects.

--------------------------------------------------------------------------------------------------------------------------------

#projectsweaterchest. This is the sweater equivalent of #operationsockdrawer. We want to encourage you to knit yourself a chest full of sweaters.

--------------------------------------------------------------------------------------------------------------------------------

Projects will be judged on originality and general delightfulness.




Mother Knows Best:(30:29)




This week for Mother Knows Best, we answer a question from the "What do you want to hear about?" thread, about self care knitting.

We would love to hear how other people do self care in knitting.




When Knitting Attacks:(40:15)

Gigi was working on the

Three Color Cowl

, and found counting to eight to be a problem. She had to tink all the rows that she knitted socializing. Also, it grew an extra stitch.




Review:(42:31)

We mentions Sheila Ernst's lovely glass buttons.

Jasmin is thinking of knitting hats out of this book and sending them to

Knit Aid

Straw into Gold:(53:53)




And Sew on:(1:02:26)

Gigi bought fabric for pillow covers. Washed, pressed, cut, collated,

pinned and first seam sewn!

burrito pillowcase