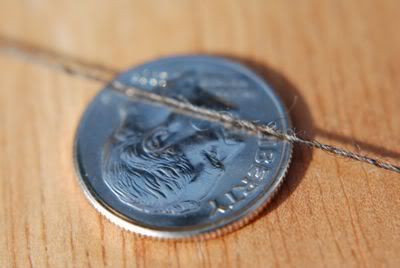 Listen here:
This week's episode has been sponsored by:

Orders over $100 receive free shipping!




New this week: Knitting bags by Lexie Barnes, Della Q, Lantern Moon, Amy Butler, and the new Zuca bag- a knitting bag on wheels. Will ship anywhere in the world!





All new subscribers receive a free gift from Eucalan as our way of saying thanks for supporting Verena Knitting!
Use subscription code: KNITMG

The Knitmore Girls remind you to call your mother!



On the Needles:

(1:50)

Jasmin and Andrew took Gigi to see the new Star Trek movie at the IMAX theater. They talk about the sheep on Vulcan and knits in the movie.

Gigi works on the Katarina sweater. They discuss the Knit(more)-a-long. Jasmin talks about her Aran Pocket Wrap (from Folk Shawls), which she is knitting out of sport weight Jade Sapphire cashmere.

Jasmin is seeking inspiration in weird ways. She has finished her first sock out of the Abstract Fiber supersock in "Newport". Jasmin wanted to knit lace, and cast on the Theatrical Lace shawl Shawls and Scarves) in Malabrigo Lace.

Jasmin decided to finish a pair of Gentleman's Fancy Socks for Andrew (from Knitting Vintage Socks), but some insulation got into the knitting bag, so Jasmin is looking for solutions on how to get insulation out of knitting.



Mother Knows Best:

(21:15)

Gigi discusses blocking. Jasmin mentions Yarn Dogs' event to support their Avon Walk for Breast Cancer team, Knitters for Knockers.



When Knitting Attacks:

(30:03)

Jasmin talks about losing the second sock (in this pair, made of Tess Yarns' Peruvian Sock) while out watching Wolverine.

Gigi's sleeves for her Katarina are too big. She is on a knitting-three-sleeves binge. Jasmin laments a troubled Monkey Sock.

Jasmin talks about over-dyeing "ugly" colors. Jasmin overdyed the Jade Sapphire "BlueBlood" (which is red) with navy blue Jacquard acid dye. It is a lovely shade of eggplant now.



Straw into Gold:

(43:28)

Jasmin talks about her Tallulah swatch for Mariah; the 5-ply yields 4.5 sts/inch on a US 6/4mm needle.

Jasmin also mentions some dandruff-y cashmere that she finished. (Description of woolen spinning can be found in this episode of Stitch it!) It is going to grow up to be lace, and is being spun on the Schacht-Reeves.

Jasmin bought some qiviut fiber in Alaska last year, and is a little intimidated by it. So, she is practicing on Bison roving. (You can order the bison roving from Purlescence Yarns.)

Jasmin is spinning Lina, who is a chocolate brown hogget merino fleece (from Janet Heppler, bought at the Retzlaff Winery spinning day last year). Jasmin determines, after ordering some of the comforter bags (that Aija talks about on the sockpr0n blog), that she has a lot of fleeces.