Listen here:
This week's episode is sponsored by:
If you were one of the lucky 100 people to score a House Special Knitmore Girls Subscription Box from Bar-Maids - heads up! For a limited time, you can download a free digital copy of the Fractual Danger pattern designed by Martina Behm that was included in the box. Contact Bar-Maids to request your digital download and they will provide you with a custom code and link for a direct download. The code is good only until December 31, 2015 and only one code will be provided to each subscriber. Write Bar-Maids at: lo-lo@bar-maids.com or call them at 360.573.6033. PS. There are a few Awesomeness Boxes available. If you haven't snagged one, do so before they are gone!
Erin Lane took the plunge and has left Etsy. If you are looking for your favorite organizational goodies, you need to stop by the ALL NEW Erin.Lane Bags.com. The new site is loaded with great features. You can "invest in Hank's Bank" to earn rewards towards great discount codes, you can refer friends to help spread the word, and you can find out where to find Erin.Lane next (Stitches Midwest August 6-9). Basically, all the amazing things you want, all in one place! Come on down and meet Hank; he's dying to help you get organized.
Purlescence Yarns is the Bay Area's destination yarn shop. From the best in spinning and weaving equipment to luxurious yarns and fibers, we have what you need to make your fibery dreams a reality. We're always happy to provide mail order service for Knitmore Girls listeners. Call us today, it'll be on its way!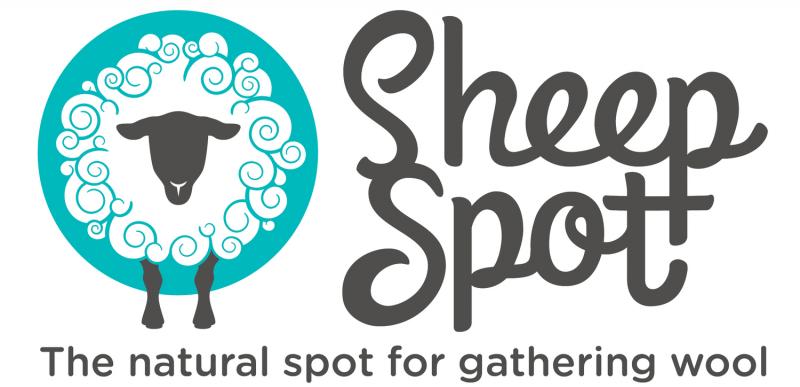 Sheepspot is a different kind of yarn and fiber company. Every breed-specific yarn and fiber we sell comes from ethically-raised sheep, and most of our yarns and fibers are sustainably grown and processed in right here in North America.
Check us out at sheepspot.com to learn more, and don't forget to sign up for the newsletter and get a free six-part e-course on choosing and using breed-specific yarns. Sheepspot: for those craving sustainable stash from happy sheep!
On The Needles:(0:34)
Jasmin finished knitting the
Playful Stripes for Beanzilla
. Gigi has been working on a pair of
6ply Regia
socks in the "Thanksgiving dinner" colors socks.
Jasmin is knitting the
Little Baby Sweater
by
Purl Soho
, out of
Berry Colorful Yarnings
in the "Shades of Grey" colorway. She references the
Tomten
pattern out of Elizabeth Zimmerman's
The Opinionated Knitter
. She mentions
Jill Draper.
Jasmin talks about Amy Herzog's
Knitter's Toolbox
App, which helps with spacing button holes.
One of Gigi's
Geek socks
is finished, the next one is cast on. We discuss the
Jaywalker
pattern.
Lucy Neatby's
Cool Socks Warm Feet
is mentioned. Question for our listeners: What are your favorite patterns for self striping socks?
Gigi reached the black hole of knitting for her
Viajante
, in Kilimanjaro yarn from
Miss Babs
, and Jasmin figured out how much Gigi needs to have left, before she starts her beaded lace edge.
There is some heckling of NDJen04 of the
Commuter Knitter podcast.
Gigi is making tracks on her
Lorelei Cowl from the
Book of Cowls by Sivia Harding,
and is getting to the part where she she gets to use beads.
Jasmin reminds her of the
Fleegle beader
and
Oral B Superfloss
for beading.
Events:(21:51)
- May 22 to August 14:
Stash Dash (invented by the Knit Girllls)
- July 21 to Sept 21: Summer of Lace and Beads
- October 15-18:
Pacific International Quilt Fest
Contest:(22:39)
The new prize is: a skein of Lisa Souza
Hardtwist Petite
base in the
Flahridduh
colorway
Parameters for participating in the #operationsockdrawer contest:
Participants: post a picture to the ravelry forum, or to instagram with the #operationsockdrawer, have your ravelry name on your instagram profile. Feel free to double dip your projects.
Projects will be judged on originality and general delightfulness.
Mother Knows Best:(24:20)
This week we answer a question from our Facebook page about sizing garments for small people who grow fast.
Jasmin references
Knits for Boys
by Kate Oates.
When Knitting Attacks:(34:21)
Jasmin is thoroughly enjoying the
Little Baby Sweater
by Purl Soho. She noticed that the sleeves weren't matching. So she frogged part of the sleeve and did it correctly.
Review:(40:39)
This week we review
Top Down: Reimagining Set-In Sleeve Design
by Elizabeth Doherty.
Jasmin is thinking of hosting a Quince-Along, or an Elizabeth Doherty-Along. Jasmin mentions
Jo Sharp
and
Debbie Bliss
. Also, Elizabeth Doherty has patterns in
Twist Collective
and
Brooklyn Tweed
.
Straw into Gold:(56:09)
Gigi has been spinning a lot, she is getting faster. And using faster equipment, the
High Speed Bobbins
are amazing.
We talk about
Schacht Bobbin, Plastic 6"
, and the Swedish Bobbin Winder from
Carolina Homespun
.
Also, they gush over how amazing the
Woolee Winder
is. Jasmin is planning to knit the
Schoodic cardigan by Hannah Fettig
. Jasmin wants to knit the
Eris cardigan by the Girl from Auntie
out of a Corriedale hogget from
Out-back Farm
.
And Sew On:(1:08:47)
Gigi tried putting gathering stitches onto the skirt of the dress she is sewing for Genevieve.
She watched tutorials on how to sew gathers on
It's Sew Easy
, and
Gretchen Hirschberger
did excellent demonstrations.
Jasmin has been sewing address labels (from
Sterling Name tapes
,) and
size labels
into the sweaters.