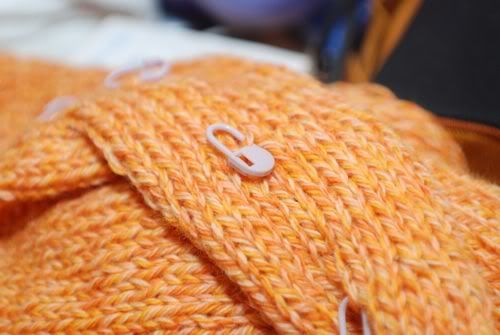 Listen here:
This week's episode has been sponsored by:
Have you ever spun Blue Faced Leicester blended with silk? Soft, sparkly, airy, very easy to spin. Abstract Fiber has a blend of 75% BFL and 25% tussah silk that spins like a dream. Our eye-catching colors just glow with some silk in the mix. Available in nearly all our brilliant Abstract Fiber colorways. Check it online or at our next show. Free shipping for orders over $100 at AbstractFiber.com

Luscious Lo-Lo bars have landed at Purlescence Yarns. What is a Lo-Lo Bar, you ask? Bar-Maids brings us these wonderful lotion bars, super moisturizing & great for popping into your knitting bag to keep your hands soft and smooth, especially great when knitting or spinning silk. You can even use it to scrunch in your hair for frizz-free shine. They come in wonderful scents like Red Clover Tea (our favorite), Blackberry Sage, Cool Citrus Basil, to name but a few. Plain Jane is scent free. Grab your Lo-Lo To Go!
STITCHES South
offers something for everyone. This 4-day event brings thousands together in Atlanta, GA for workshops, demonstrations, author signings, and door prizes. It showcases beautiful yarn, books, gadgets, patterns, & buttons in a market full of retailers from across the country. If it has to do with knitting, you will find it here.
STITCHES South
is open to the general public April 23rd-25th. For more information please join us online at
http://KnittingUniverse.com/Events/
or call 1-800-237-7099.
On the needles:
(00:32)
Jasmin has finished the collar on her
Mondo Cable Cardi
. Gigi has finished a pair of Opal
Vanilla Socks
. Gigi has started the second sleeve of her
Mondo Cable pulli
. Jasmin has a (super) old UFO! Gigi is working on the
Frost Flowers Stole
by Charlene Schurch out of
Colrain Lace
. We attended
CNCH
, and discuss the vendors, the exhibitions, and
Tien Chiu's incredible wedding outfit
.
Events:
(20:51)
-
Maryland Sheep & Wool Festival
: 5/1-2. Meet and greet will be happening on Saturday, 5/1 from 11-1pm. The meet and greet will be located at the Columbia Sip N Knit hospitality area (to the left of the main gate, outside the main gate).
- Spinning at the Retzlaff Winery: 6/5
Contest:
(23:54)
The
Project Runway inspired contest
! Use your imagination, and post to the contest thread. We'll be closing the contest on 5/8, and announcing the winners in the 5/9 episode.
Mother knows best:
(26:05)
We talk about keeping track of projects when your knittin' is intermittant.
When knitting attacks:
(33:26)
Gigi is foiled by both knitting and spinning. Jasmin drops her carefully marked pattern (for the
Brandywine Shawl
) behind the sideboard and has to use her Hulk strength (and a broom) to retrieve it. Gigi is repeatedly attacked by her Frost Flowers stole.
Straw into Gold:
(38:56)
Jasmin talked about plying the
Polwarth
from
Crown Mountain Farms
. She has started spinning some of the
Abstract Fiber
Superwash Merino in "Vineyard" for Andrew, and is surprised at how the colors present. Jasmin is nearly finished spinning the Cormo for her
Tempest cardigan
.