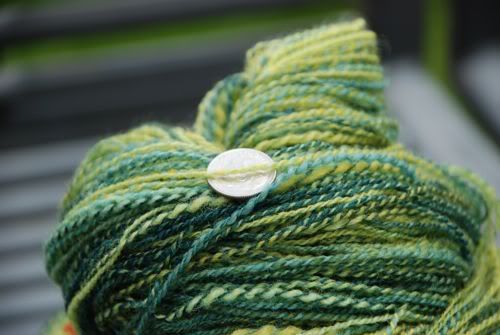 Listen here:
This week's episode has been sponsored by:
Abstract Fiber now has Polwarth! This super-soft fiber has a devoted following and we think you'll see why when you spin some up. Soft like merino, but a little easier to spin, with a distinct sheen. Heavenly! Polwarth. Polwarth in Abstract Fiber colors. Need we say more? Get yours online at AbstractFiber.com where shipping is free for orders over $100.

The Purlescence Purl Girls know that the Knitmore Girls have listeners all over the world. We wish you all could join us in our family room for a cup of tea and a nice chat, but if you can't make it to us, you can bring a little bit of us home to you. Visit http://www.cafepress.com/Purlescence for shirts, mugs, and more! And new patterns are available on Ravelry for immediate download. Search for designers Sandi Luck and Nathania Apple for the latest designs.
STITCHES South
offers something for everyone. This 4-day event brings thousands together in Atlanta, GA for workshops, demonstrations, author signings, and door prizes. It showcases beautiful yarn, books, gadgets, patterns, & buttons in a market full of retailers from across the country. If it has to do with knitting, you will find it here.
STITCHES South
is open to the general public April 23rd-25th. For more information please join us online at
http://KnittingUniverse.com/Events/
or call 1-800-237-7099.
On the needles:
(00:30)
We prepare for our upcoming travel! Jasmin and Gigi are trying to finish their
Mondo Cable KAL
sweaters to wear at
Maryland Sheep & Wool
. Jasmin compares the
Abstract Fiber Miro
to the
Cascade Quatro
. Gigi is working on her
Classic Slant Cardigan
, and has finished the main part of the sleeves, leaving only the sleeve caps. Jasmin is working on her second handspun
Crocodile Walk
socks.
Gigi has finished a pair of
Upstream Socks
(from Cat Bordhi's
New Pathways
sock book) out of
Cherry Tree Hill
(color "Indian Summer"). Jasmin declares that she needs to knit more boleros. Jasmin launders her
Ariann
, which did wonders for the yarn (
Dream in Color Classy
). Jasmin has a deadline for the
Boo sweater
. Gigi gets a finishing high by seaming up
Miss Kalendar's Ribby Cardi
.
Events:
(18:51)
-
CNCH
: April 9-11
-
Maryland Sheep & Wool Festival
: 5/1-2. Meet and greet to be announced.
- Spinning at the Retzlaff Winery.
Contest:
(23:29)
Get your submissions in for the
February UFO finish-a-long
by 4/3. Winners will be announced in Episode 95.
Mother Knows Best:
(23:46)
We discuss joining yarn, the
Russian join
, spit splicing, non-felting fibers, ribbon yarn, where to join, and - GASP! - knots.
Review:
(34:17)
We review
60 Quick Knits
.
Straw into Gold:
(46:47)
Jasmin talks about spinning the
Crown Mountain Farms Polwarth
in "Nirvana", and discusses the breed.